General Terms and Conditions of Sale
In these General Terms and Conditions of Sale (these "General Terms") the purchaser of the good(s) or service(s) (hereinafter "Goods") from the entity mentioned in the agreement, contract, or order ("TEST LLC") is referred to as "Buyer." Buyer's silence, acceptance or use of Goods is acceptance of these General Terms.
1. CONDITIONS OF ACCEPTANCE OF ORDER: TEST LLC's acceptance of any order from Buyer is expressly conditioned upon Buyer's assent to these General Terms. As a result, any or all clauses or special or general terms of purchase appearing on or with Buyer's order form and which are inconsistent with or in addition to these General Terms (except additional provisions specifying quantity, character of the Goods ordered and shipping instructions) are expressly rejected by TEST LLC, will be deemed to be null and void and will not be binding on TEST LLC, unless expressly accepted in writing by an authorized representative of TEST LLC. Fulfillment of Buyer's order does not constitute acceptance of any of Buyer's terms and conditions and does not serve to modify or amend these General Terms. No waiver, alteration or modification of these General Terms will be binding on TEST LLC, unless in writing and signed by an authorized representative of TEST LLC. An order becomes valid and accepted following acknowledgement of receipt by TEST LLC. If these General Terms are not acceptable to Buyer, Buyer must so notify TEST LLC at once by specific written objection. All changes noted on TEST LLC's acknowledgement of receipt will be deemed to have been accepted by Buyer unless Buyer informs TEST LLC in writing of its objection within three (3) business days of receipt of TEST LLC's acknowledgement of receipt. If Buyer notifies TEST LLC of any objections within the time frame specified in the immediately preceding sentence but after TEST LLC has already commenced performance of the order, both parties agree to negotiate in good faith to resolve the discrepancy in a fair,
reasonable, and equitable manner.
2. CANCELLATION: In case of cancellation prior to delivery, at the discretion of TEST LLC, (a) Buyer may be charged and agrees to pay 15% of the total order, (b) software and non-recurring engineering charges (NRE) as quoted, or at prevailing rates, may be invoiced to Buyer at 100%, and (c) any down payment received by TEST LLC for custom-configured systems is not
refundable. No order is cancellable after delivery.
3. DELIVERY: Delivery dates are approximate and are dependent on prompt receipt by Seller of all necessary information. Seller may deliver all or any part of the Products or Services as early as thirty (30) days in advance of the agreed schedule. The point of delivery shall be "Ex-works" Seller's premises, unless otherwise specified by Seller. Upon delivery to carrier, title to Products and all risk of loss or damage thereto shall pass to Buyer. Where the Buyer notifies the Seller that it cannot take timely delivery of the Products, Seller may place such Products in storage, at the risk of Buyer, and Buyer shall reimburse Seller for all expenses incurred in connection with such storage. Buyer shall dispose of the packing materials for the Products at its own expense, and shall defend, indemnify, and hold harmless the Seller from any legal obligations in connection with such packing waste.
4. FORCE MAJEURE: TEST LLC will not be responsible for any failure to perform due to causes beyond its reasonable control, such as, but not limited to, acts of God, acts of civil or military authority, judicial action, default of subcontractors or vendors, priorities, labor disputes, strikes, epidemics, explosion, accident, quarantine restrictions, failure or delays on transportation, and inability to obtain necessary labor, materials, or manufacturing facilities. In the event of any delay due to such causes, or other difficulties, (whether or not if they are similar in nature to any of those specified) the date of delivery will be extended for a period equal to the time lost. No form of compensation or penalties for such delay of delivery will be allowed. Should a delivery be delayed for a reason that is outside the control of TEST LLC, it will be deemed to have been made on the agreed date.
5. TECHNICAL ACCEPTANCE: Buyer will bear the cost of any technical acceptance procedure relating to the Goods, and this will be carried out within seven (7) days from the date of delivery. Completion of technical acceptance will not be deemed to be a condition precedent of the sale and payment.
6. SHORTAGES AND DEFECTS: Any claim of shortages or defects must be made by Buyer within seven (7) days after ship date. Claims must be provided to TEST LLC in writing. Buyer will afford TEST LLC prompt and reasonable opportunity to inspect all Goods for which any claim is made. Buyer will not return any Goods to TEST LLC without prior authorization.
7. RETURNS: Returns, under warranty or otherwise, will not be accepted unless a return authorization has been issued by TEST LLC. Buyer must reference the proper return authorization number on all packages and paperwork. Equipment that is attempted to be returned WITHOUT following the return authorization instructions provided by TEST LLC will be deemed accepted by Buyer. A 15% restocking fee may be applied for all non-warranty returns.
8. PRICE: The price of the Goods will be the price set out in TEST LLC's written acknowledgement of receipt of Buyer's order, TEST LLC's quote, or TEST LLC's published price list in force as of
the date of TEST LLC's acknowledgement of receipt, in that order of preference.
9. TAXES: The prices stated in the quote or in the order acknowledgement do not include any provision for sales, use, excise, VAT or similar taxes or governmental charges. The amount of any such present or future taxes or other government charges applicable to the Goods sold may be added by TEST LLC to the sales price and will be paid by Buyer unless Buyer provides TEST LLC with a tax-exemption certificate acceptable to the relevant taxing authority.
10. PAYMENT TERMS: If Buyer has not established preliminary credit with TEST LLC, prepayment of the full amount of the order is required. TEST LLC reserves the right to review and approve Buyer's credit prior to acceptance of an order and Buyer hereby authorizes TEST LLC or its agent to obtain credit reports from commercial credit reporting agencies for this purpose. All
quotes are in the currency indicated in such quote. All payments must be made in the currency indicated in the corresponding order. Buyer agrees to pay TEST LLC all undisputed amounts due under each invoice via check, Automated Clearing House debit, Electronic Funds Transfer, or direct debit from Buyer's bank account within thirty (30) days after the invoice date, or
earlier if required under the first sentence of this section. All past due invoices are subject to an interest charge of 2% per month or partial month in addition to any collection expenses. In the event of default of payment by Buyer, TEST LLC is entitled to take back the Goods, and Buyer is obliged to hand them over. All costs incurred in this recovery process will be borne by Buyer. In addition, Buyer will owe a minimum indemnity set at 15% of the amount of the invoice in question as an irreducible and fixed penalty.
11. ADDITIONAL TERMS OF PAYMENT AND METHODS OF PAYMENT: Each shipment will be considered a separate and independent transaction and payment therefor will be made accordingly. If shipments are delayed by Buyer, payments will be due on the date when TEST LLC is prepared to make shipment. Goods held for Buyer will be at the risk and expense of Buyer. Except as otherwise provided in the order, goods shipped as exchanges will be invoiced for full value until the exchange is complete and the Goods have been returned to TEST LLC in good and working condition; only then will full value credit be given to Buyer. If, in the judgment of TEST LLC, the financial condition of Buyer at any time does not justify continuance of performance
or shipment on the terms of payment specified, TEST LLC may require full or partial payment in advance. In the event of bankruptcy or insolvency of Buyer, or in the event any proceedings are brought by or against Buyer under any bankruptcy or insolvency laws, TEST LLC will be entitled to cancel any order then outstanding and will receive reimbursement for its cancellation
charges.
12. TITLE AND RISK OF LOSS: TEST LLC retains title and risk of loss and damage to the Goods, including, without limitation, any software (including, without limitation, firmware, licenses, application software, etc.), until delivery of Goods to first common carrier or other delivery agency for shipment to Buyer. In the case of electronic delivery of software, delivery will be deemed to have occurred upon electronic transmission by TEST LLC. Thereafter, title and risk of loss and damage to the Goods will reside in Buyer.
13. COLLATERAL: As collateral security for the payment of the purchase price of the Goods, Buyer hereby grants TEST LLC a lien on and security interest in all of the right, title and interest of Buyer in, to and under the Goods, wherever located, and whether now existing or hereafter arising or acquired from time to time, and in all accessions thereto and replacements or
modifications thereof, as well as all proceeds (including, without limitation, insurance proceeds) of the foregoing.
14. REMEDIES FOR BUYER'S BREACH OR DEFAULT: Upon any default or breach by Buyer hereunder, TEST LLC will have all the rights and remedies set forth in these General Terms and of a secured party under the Uniform Commercial Code or other applicable law, which rights will be cumulative. If TEST LLC brings an action for collection of any overdue amount payable under any order Buyer will pay the cost of collection including, without limitation, reasonable attorneys' fees and costs. TEST LLC or any of its agents or authorized representatives will have the right to enter Buyer's premises in which Goods are installed, stored, or kept, or are reasonably believed so to be, at any time and without notice, and repossess and remove any Goods, including, without limitation, any software, sold hereunder if full payment has not been received by TEST LLC. In addition to any remedies that may be provided under these General Terms, TEST LLC may terminate any or all outstanding orders with immediate effect upon written notice to Buyer, if Buyer (a) fails to pay any amount due under any order; (b) has not otherwise performed or complied with any of these General Terms, in whole or in part; or (c) becomes insolvent, files a petition for bankruptcy or commences or has commenced against it proceedings related to bankruptcy, receivership, reorganization or assignment for the benefit of creditors.
15. Compliance with Law: Buyer and TEST LLC will comply with all applicable laws, statutes and regulations related to the manufacture, sale and use of the Goods.
16. Export Controls; FCPA; ANTI-BOYCOTT: Buyer shall not make any disposition of the Products, by way of transshipment, re-export, diversion or otherwise, (1) except as applicable U.S. export laws and regulations may expressly permit, and (2) other than in and to the ultimate country of destination specified on Order(s) or declared as the country of ultimate destination on Seller's invoices or in the End Use Statement that Buyer supplies to Seller. Seller shall not be named as shipper or exporter of record or U.S. principal party-in-interest (USPPI) unless specifically agreed to in writing by Seller in which case, Buyer shall provide Seller with a copy of the documents filed by Buyer for Export clearance purposes. At Seller's request, Buyer shall supply end-use and end-user information to determine export license applicability. Failure of Buyer to comply with this section shall constitute a material default allowing Seller to cancel related Order(s) without liability.
Buyer warrants that it shall not violate or cause the Seller to violate the U.S. Foreign Corrupt Practices Act of 1977 (FCPA), as amended, in connection with Buyer's sale or distribution of the Products and/or Services, and that Buyer does not know or have reason to believe that any consultant, agent, representative or other person retained by Buyer in connection with the sale
and/or distribution of the Products and/or Services has violated, nor caused Seller to violate the FPCA. Where Buyer learns of or has reason to know of any violation of the FCPA in connection with the sale or distribution of the Products and/or Services, Buyer shall immediately advise the Seller.
Buyer further warrants that Buyer shall not violate or cause the seller to violate the U.S. Antiboycott Provisions of the U.S. Export Administration Regulations issued pursuant to the U.S. Export Administration Act of 1979, as amended in connection with Buyer's purchase of Products and/or Services and that Buyer shall not request or require Seller to make any statements or
certifications against countries that are not subject to boycott by the U.S.
17. Commercial Use: Buyer represents and warrants that all purchases of Goods under any order will not be used in the performance of a contract or subcontract with any government in a manner to affect TEST LLC rights to data, technology, software, or other intellectual property supplied by TEST LLC.
18. General: The rights and obligations of the Buyer and Seller hereunder shall be governed in all respects by the law of the State of Florida, U.S.A. The exclusive forum for adjudication of any disputes shall be the federal or state courts of Florida, and the parties hereby consent to personal jurisdiction and venue in such courts in any proceeding. The United Nations Convention
on the International Sale of Goods shall not apply.
These Terms of Sale together with any other terms specifically agreed to in writing by Seller constitute the entire agreement between Buyer and Seller and supersede any prior or contemporaneous representations, agreements, proposals, warranties, or understandings, oral or written, express or implied. No waiver, modification, amendment, rescission or other change to these Terms and Conditions of Sale shall be binding unless specifically agreed to in writing by an authorized representative of Seller.
The invalidity, of any part hereof shall not affect the validity of the remainder. The failure of Seller to assert any right at any time hereunder shall not prevent Seller's subsequent assertion of the same or different rights.
Buyer may not assign this contract without the prior written approval of the Seller.
19. LIMITATION OF LIABILITY: TEST LLC'S liability arising out of or relating to its performance of an order made hereunder is limited to the order price for the specific good that gives rise to the liability. In no event will either party or its affiliates or their respective officers, directors, employees or agents be liable to the other party for any indirect, special, incidental, exemplary or consequential damages, or loss of profits, regardless of the form of action, whether based on warranty (expressed or implied), contract, tort, (including, without limitation, strict liability) or any other theory of liability and even if such party has been advised of the possibility of such damages.
20. NO WAIVER: TEST LLC's failure to insist upon performance of any of the terms and conditions set forth herein or to exercise any right hereunder on any one or more occasions will not be deemed to be a waiver of such terms, conditions or rights, nor will it be deemed to be a waiver of any other term, condition or right set forth herein, unless the waiver is confirmed in writing
by an authorized representative of TEST LLC.
Some of the industries we serve include: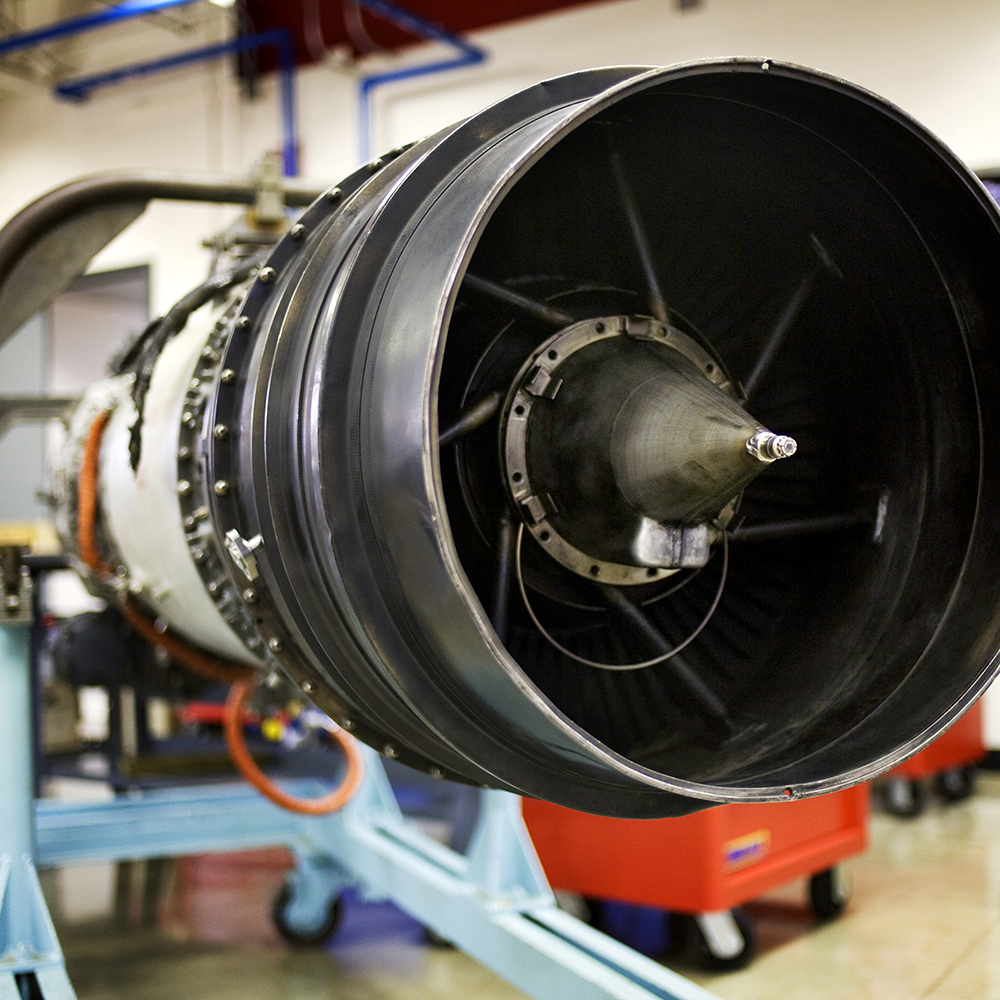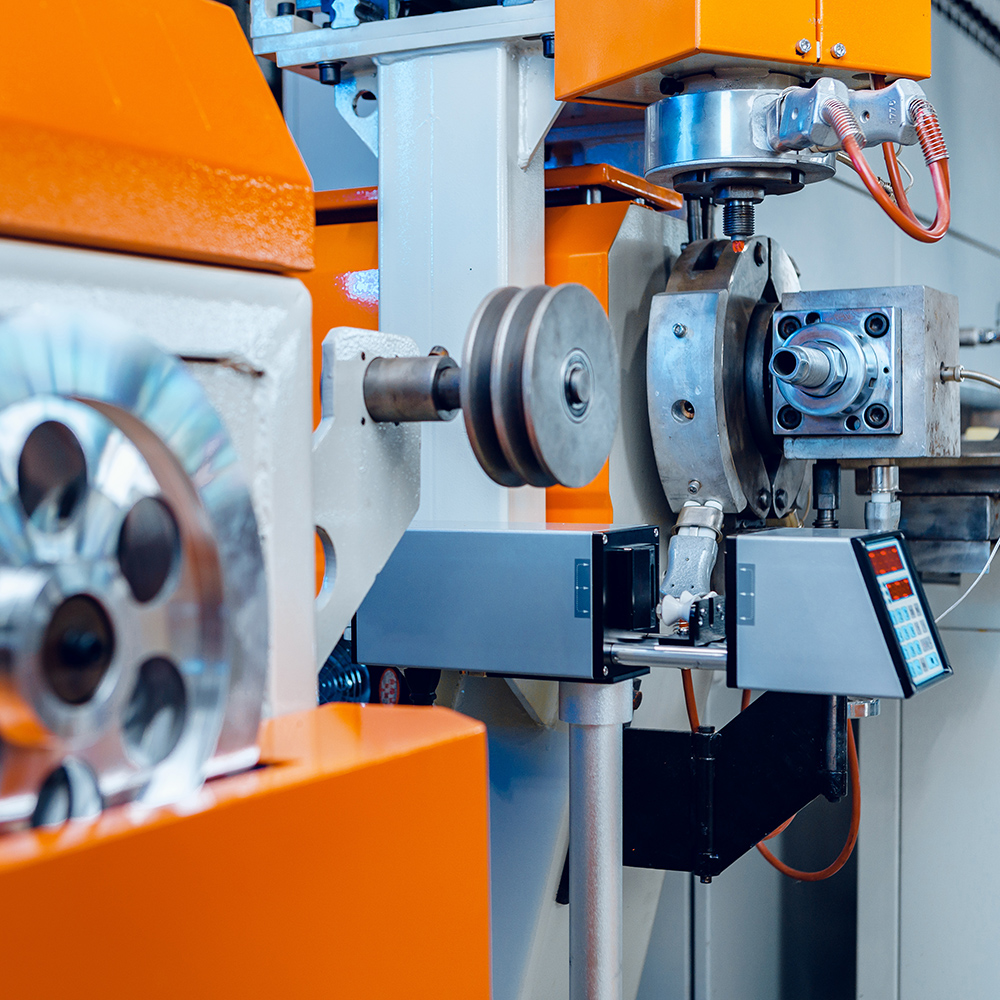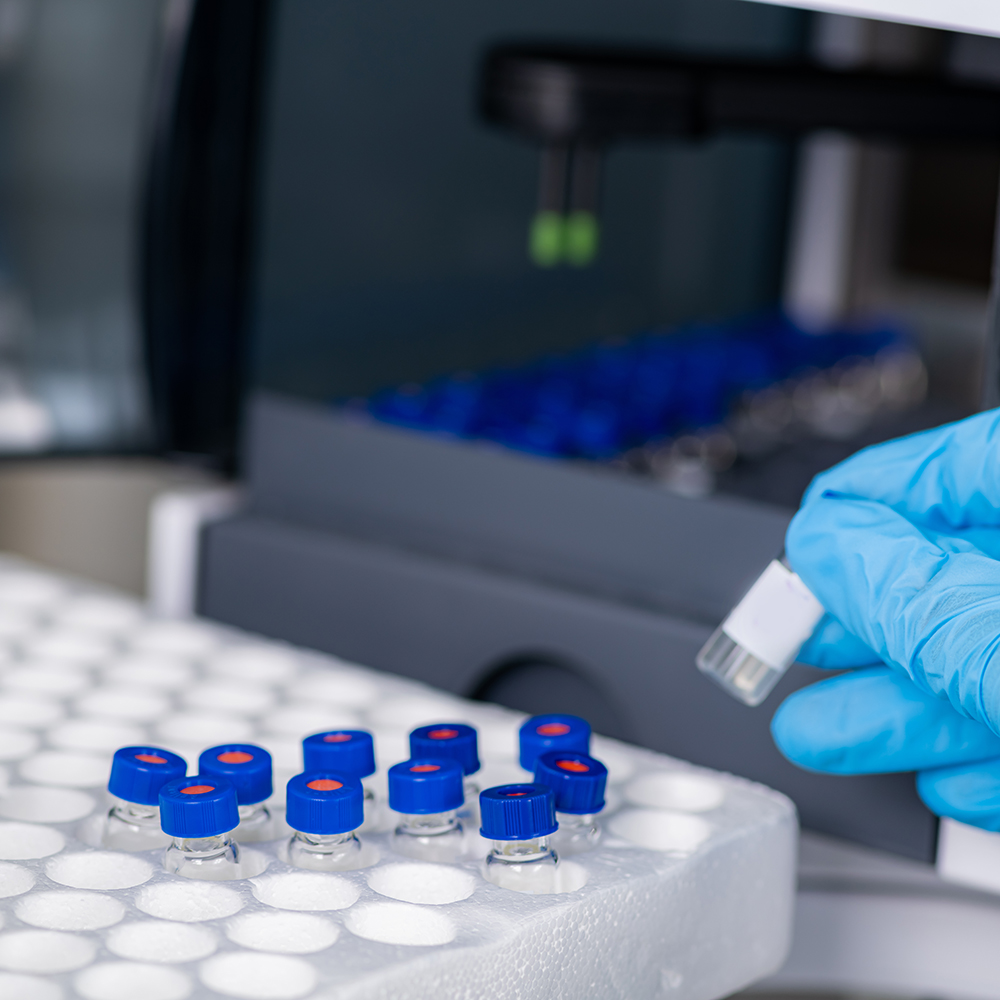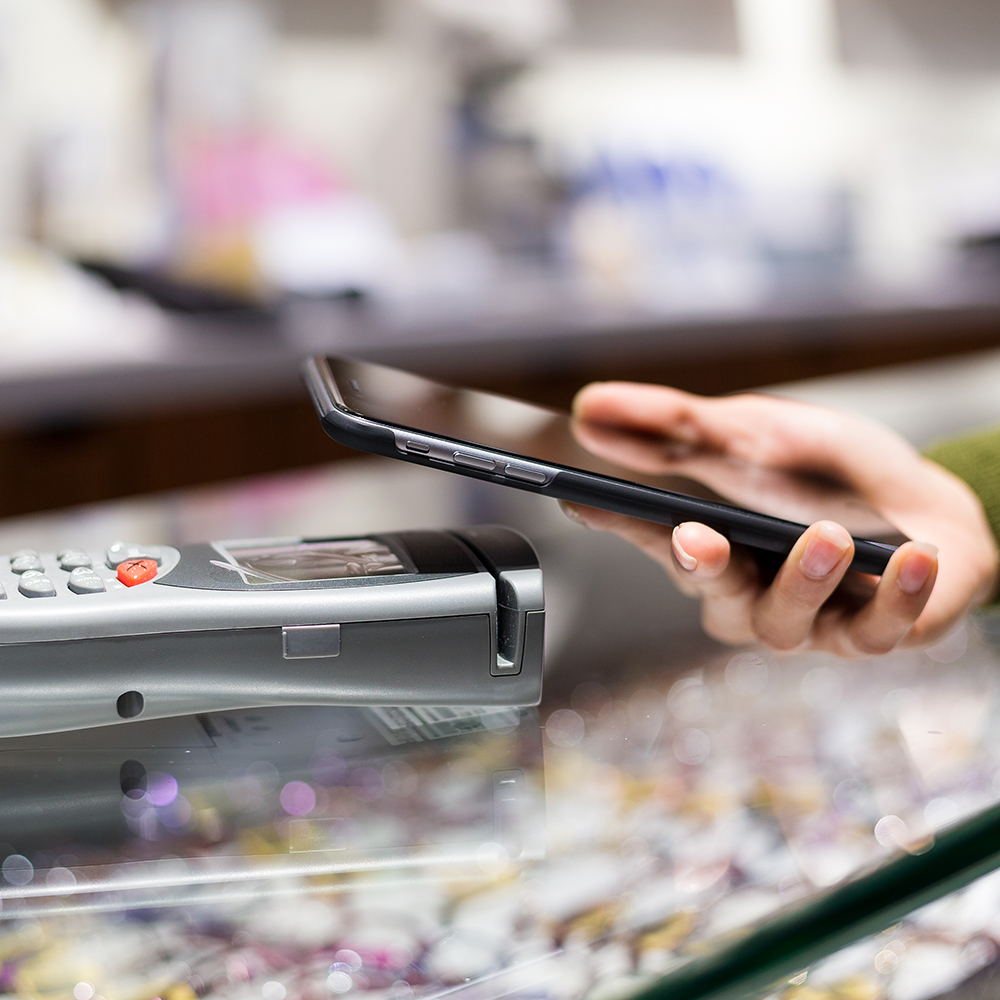 Consumer Appliances and Electronics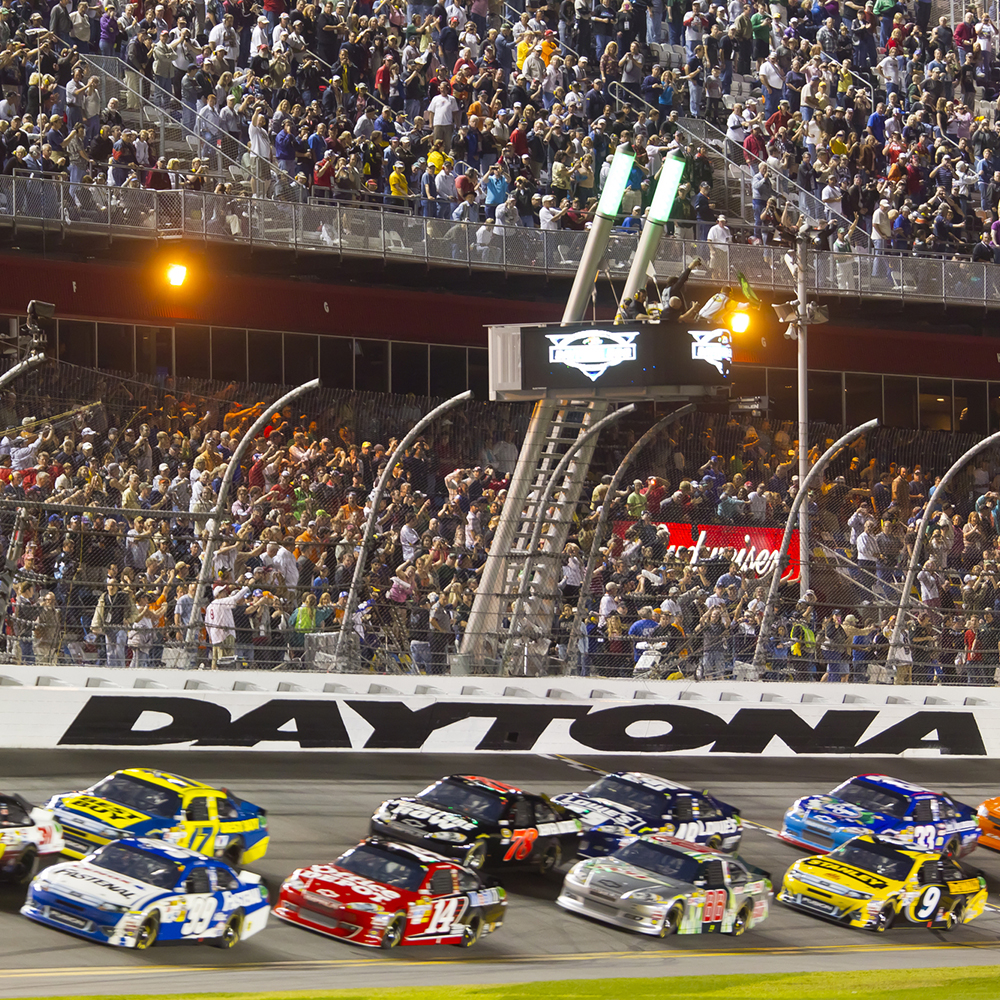 Latest News
See what products and information is new at Test LLC.